Ready to embark on an epic adventure in Europe's sailing mecca next summer? Why not brush up on your knowledge get to know Agana a bit better before deciding on joining the yacht ownership programme with a boat located there? Our base manager Antonio Liponavić is here to answer all of our questions.
1. How DID YOU START OUT IN THE YACHTING INDUSTRY?
I've been close to boats and the sea my whole life. When I was younger I rowed and spend lots of time on the water. After I finished school I wanted to stay close to the boats and sea so the yachting industry was a logical choice for me. I applied for the job with Sunsail in 2002 and luckily I got a job. After some time then I've started working for both Sunsail and The Moorings.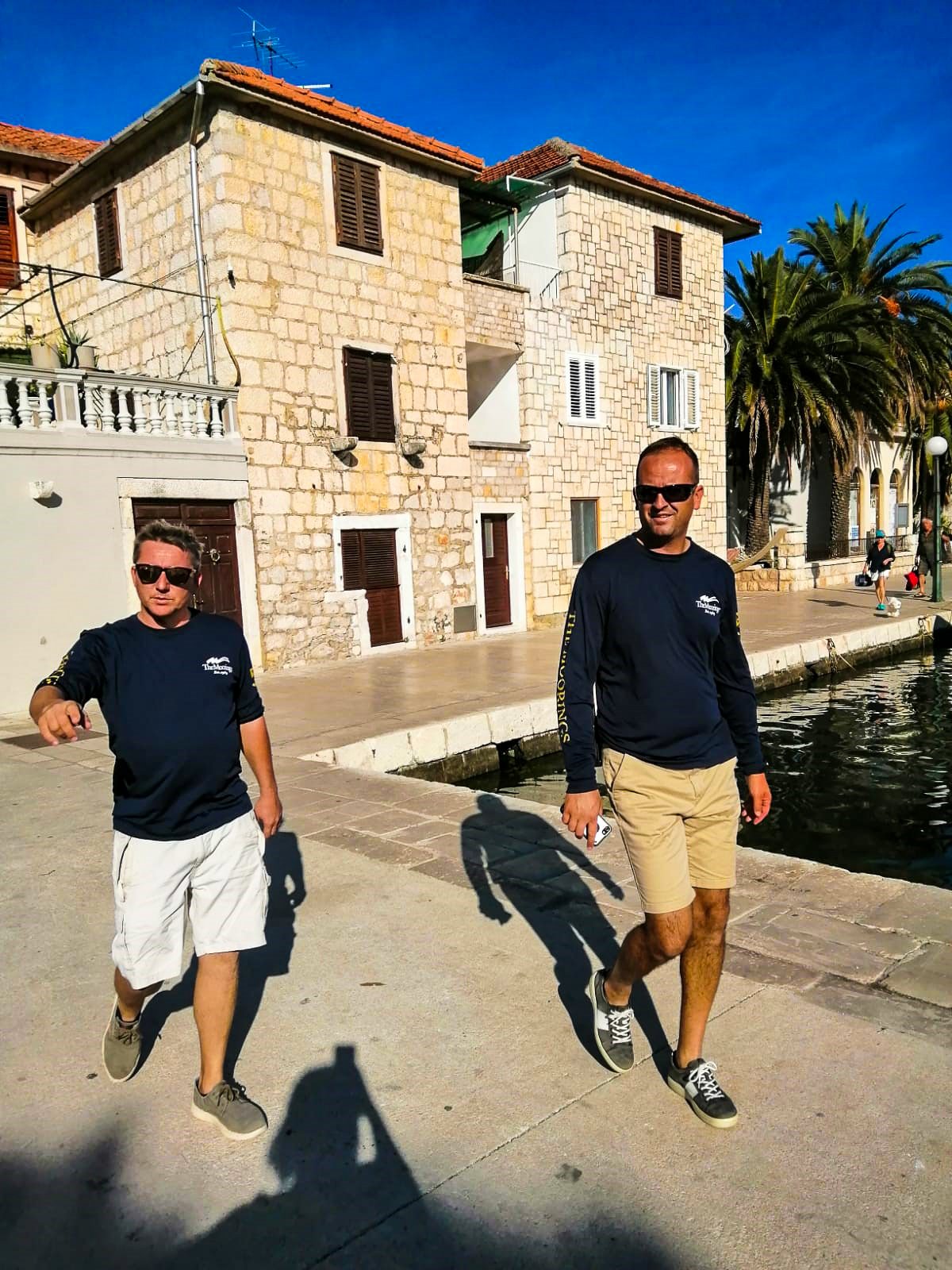 Antonio (right) checking up on yachts.
2. Have you always been based in Agana, Croatia?
I started with Sunsail when the base was in Marina Frapa in Rogoznica. We moved base to Marina Kremik the following year where it stayed until 2009. After this, I moved with The Moorings to Marina Agana, where Sunsail joined us in Agana a few years after.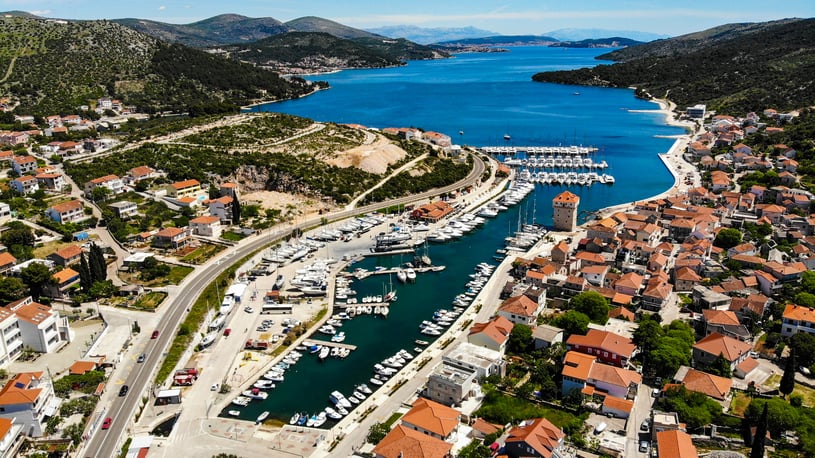 marina agana from above
3. Has this part of Croatia always been popular or did it grow significantly as a yachting destination over the recent years?
Croatia has definitely grown in popularity over the last 10 years, and today probably has one of the largest charter fleets in the world – over 4000 yachts are registered for the charter industry. We are not surprised, of course, the sailing ground is amazing and versatile, and tourist boards are doing a great job at promoting our small country, so we have more and more customers each year.
4. The Dalmatian coast is seen as one of the most picturesque spots to sail in Europe - what makes it so special in your eyes?
Probably the variety this coastline has to offer, it is really unique in the world. One who hasn't been to Croatia before may not guess it – but it really is part of the cradle of European civilisation. People have lived and sailed here since the Greek times, hence the ancient names for some places, like Faros for Stari Grad on Hvar, or Issa for Vis island. Most of the buildings, however, come from Venetian times, the architecture is really appealing. SO, in regards to sightseeing aspects, there is really a lot to discover in every single town dotted along the coastline. Some people like to hide in secluded bays, of that there is plenty. Normally, as the number of tourists increases in the high season, those get a little bit more difficult to find, but we are always happy to advise on their whereabouts. And that is what I feel draws people here the most – the Croats. We have a special vibe about us, I would say, mostly it is friendly and very supportive, and we like to help our visitors and brag about our traditions which prove to be very interesting to any listener. That helping nature also comes forward in the nautical tourism – there isn't a single dock or mooring buoy that doesn't have staff attending to it, ready to help out with parking manoeuvres and advice.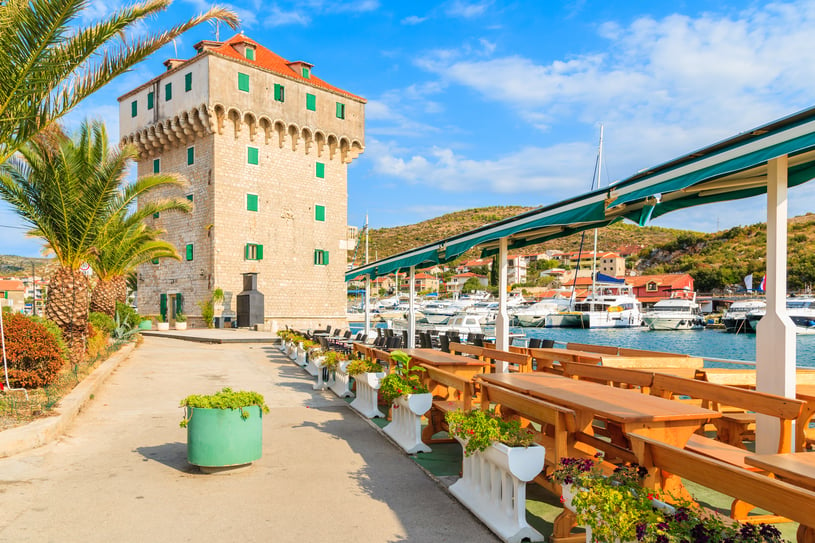 marvellous sights at the marina
5. How would you describe the sailing conditions to our Owners?
The sailing conditions in Croatia are typically Mediterranean – in the summer months there are wonderful breezes of north-westerly wind during the afternoon and it can be very hot, while out of season there are periods of some stronger winds and storms with rain that are possible. Around late April, beginning of May, the sea is starting to be warm enough for swimming, depending on the year, and usually, the sunbathing season lasts well into October, sometimes even November.
6. Other than diving straight into the balmy water…what is a real must-see or must-do when sailing in this region?
There is really so much, everybody can find something they like. I would single out the gastronomic part of the holiday – the Croatian cuisine is delicious and accompanying wine diverse. Every island has its own unique wine sort, and going to wine tastings is something our guests enjoy with a lot of fervour. There is also diving which is still a bit underestimated, but amazing in the area of Vis and Kornati islands. For those who enjoy old buildings, fortresses and sightseeing in general – every little town is perfect, especially the likes of Trogir or Stari Grad which also have UNESCO protection. National and nature parks are also within reach – Krka, Kornati, Lastovo, Mljet can all be reached by boat and are very picturesque, as well as a great way to actively relax via hiking or bike riding.
7. Why would you recommend Agana as a top spot a base to have their yacht managed at?
A great deal of our fleet is a part of the ownership program, and we believe that our work speaks for us, in a way. A lot of owners come by the base and start enquiring about conditions to have their yacht based in Agana, and we take it as a compliment. We are proud of the effort we are putting into our yachts, and their maintenance, and believe we have a strong and responsible team that are delivering a great product and service to our guests, especially owners.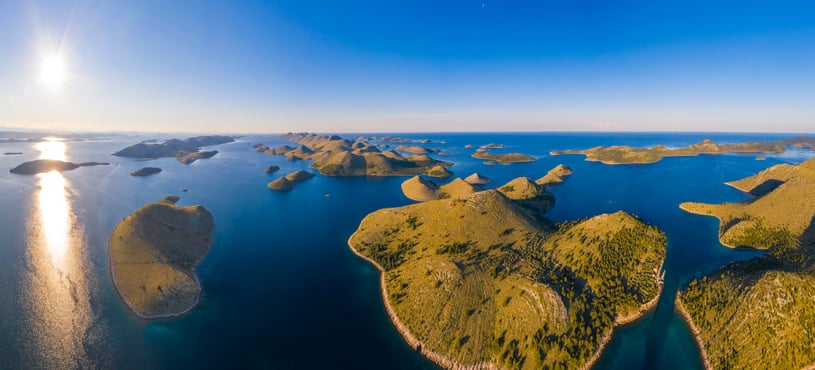 the kornati islands
8. How much time would you advise our Owners to come to spend sailing around?
Some of the owners spend all their points on sailing in our area, especially in the last couple of years when travel was restricted. When one is not in a rush and just wants to revisit some of the favourite spots, 2 weeks is a beautiful time to spend on board, once out of season, once in high season. A lot of owners come 3 or 4 times, depending on the conditions and the crew – they are just people who love spending their time on the boat, so once it will be the north region, once the south, once it will be a 2-week combination in order to get to Dubrovnik and back… The beauty of sailing here is the choices, we are always happy to suggest new places that we know our owners will love – if it is a new bar that opened, for those travelling with a crew looking for a good time; or a sandy beach they haven't been in yet if they are sailing with their family.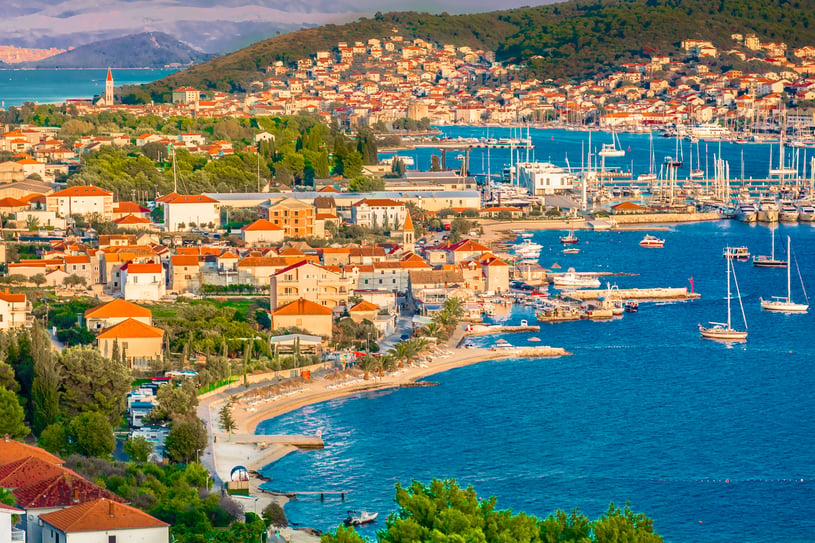 city of trogir
You can currently join the Yacht Ownership Programme in Agana with two different models, click on the buttons below to check out your options.