We've just bought our second Sunsail boat, well, actually my third and Garry's second. This time another friend has joined us in our sailing investment too which makes it a three-way ownership split. Our new boat is a Sunsail 46, located in Croatia as part of the Option to Purchase programme.
Garry and I met whilst racing in Portugal, got on well and of course spent a lot of time chatting about our sailing experiences. I was already a Sunsail owner but getting close to the end of contract time. I had some last-minute points I couldn't use because of my work schedule and offered them to Garry. He did a fortnight in the BVI with his friends and had a great time. The following year we sailed together in Croatia with my original boat, then decided when my contract ended that we would roll over together onto a slightly bigger yacht. I had more free time so bought a larger share and we split the ownership one-third/two-thirds.

We've spent time together afloat in Thailand, French Polynesia, the Caribbean and all over the Med. The scheme has worked well. Often, it's nice to do a one-way charter, so you don't double back. With two owners who both are competent to skipper, we've occasionally booked a fortnight. I take the first week with my friends, say from Dubrovnik to Split, I then hand it over to Garry, and he does the return trip. We both get a great week that way and avoid any extra costs normally associated with a one-way charter.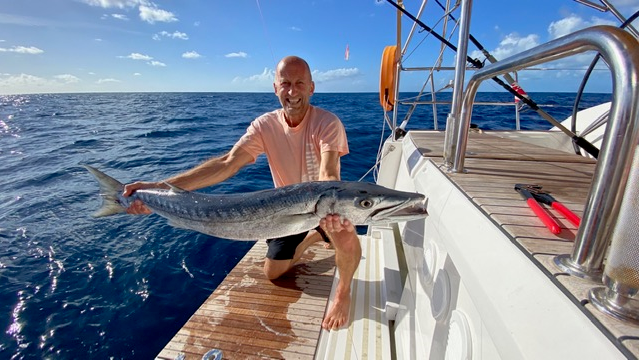 Now we're joined by another friend who isn't (and I'm sure she'd be the first to admit this) really a sailor. She's a corporate lawyer who just loves the complete change of lifestyle that a sailing holiday offers. She wanted to secure her sailing holidays for the next 6 years so said she'd buy in with us. She'd been a guest on board with both Garry and myself several times. She'll never skipper the boat so will always need one of us with her to sail the yacht whilst she sunbathes. It works. Garry and I get more helm time that way too.

We don't have any formal divisions of sailing time between us. It's just a chat to discuss where and when we want to go, and who fancies what. Being Europe based it a pretty formulaic sailing season. We plan to use an exotic pre-booked in March, then standby off-peak in the Med early and late season, normally ending up with a fortnight in November/ December somewhere in the Caribbean. Garry might take a week or two by himself with his family and friends and I'll fill the rest of the time, giving 1st choice to my non-sailing owner and Garry.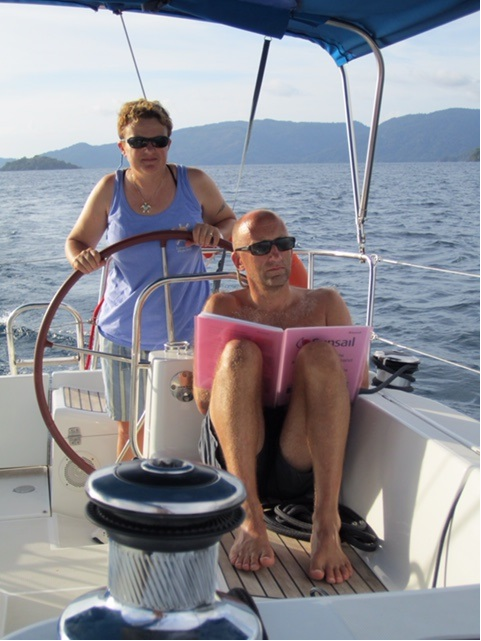 The scheme is good value and, having just sold my private yacht, I can say with a good deal of certainty, it's very cost-effective. With multiple owners, you can maximise the weeks and we do intend to use all our allotted time including the short notice. I would certainly recommend this as a great way to sail all over the world in relatively new boats without the hassle and cost of maintenance, insurance and berthing fees.
Click below to download a financial example of co-ownership.